Mike Gulyas
Senior Vice President
NMLS#266667
VA Loan Specialist

FHA 203k Specialist

Chairman's Club




2013, 2020
Mike Gulyas is a Mortgage Banker with the largest private mortgage bank in Illinois. The Federal Savings Bank specializes in client based lending while providing an incredibly high level of service. Through his relationship with The Federal Savings Bank Mike can offer a large assortment of loan programs while overseeing all aspects of the loan process from application to closing. He prides himself on a superior commitment to his clients and attention to detail to ensure a smooth loan process.
Mike grew up on the Northwest side of Chicago and still resides in the same area today. He remains actively involved in the community through various sport and benefit fund raisers. Prior to being recruited by The Federal Savings Bank Mike consistently exceeded client expectations as an account executive with a multinational telecommunications company. He specialized in account management and development, business to business sales and marketing.
When he's not meeting with Clients, Mike seeks out Real Estate investment opportunities and attends professional networking events. In his free time he actively participates in a variety of sports, enjoys dinning out and attends a variety of music venues.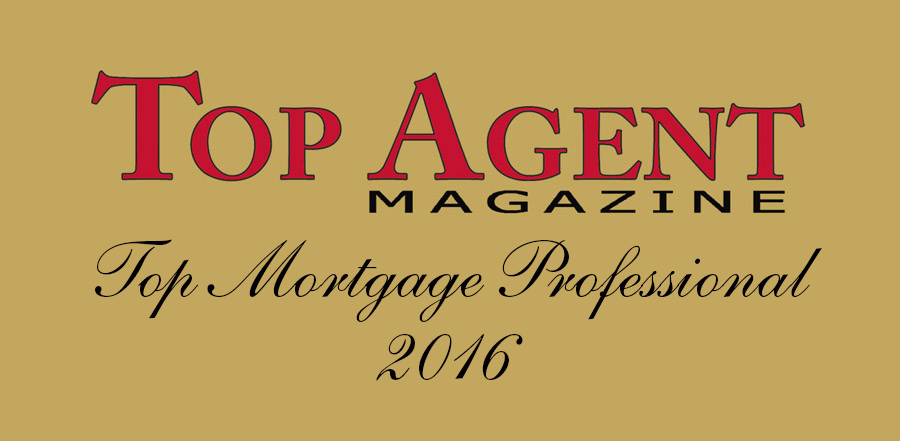 Testimonials
I just want to thank Mike and all his colleagues. They are very helpful and understanding.
- Adeleke B
Mike was very understanding and great to work with look forward to doing future business.
- Anthony G.
Thank you, yet again, for the OUTSTANDING customer service and dedication to getting us a loan. Your going "above and beyond" was appreciated more than you'll know. It was truly our pleasure working with you! Wishing you all the best, because people like you deserve it!
- Bob and Renie
Mike explained things to me so well, I told him that he would be an excellent school teacher.
- Catherine C
There are many people who do good deeds. But there are differences in the way the deeds are done. With that said, my loan officer Mike Gulyas exceeded my expectations regarding the refinancing of my home. He is a professional in every sense of the word.
- Cecil P
Just wanted to say thank you for making this transaction as smooth as it was. You were very helpful and prompt. I really appreciate it. Happy to help anyone you know here in Utah. Thanks again. Hope to do business with you again in the future.
- Chris T
Michael Istvan Gulyas is an outstanding mortgage banker and lender. He is very professional and passionate about his job. He is the best at what he is doing. He also has a team who are dedicated and experienced in doing the best and going above and beyond. I am happy to know Michael Istvan Gulyas.
- Daniel B
It went very smooth with the occasional hiccup but my loan officer was on top of it every step of the way if I sell my house and buy a new one I know who I am calling.
- Daniel P
Mike Gulyas and his team have been outstanding once again. From start to finish this has been a smooth and painless process, even with having to deal with extra issues due to the stay at home orders. Mike and everybody at The Federal Savings Bank went above and beyond yet again to make sure everything was handled correctly and professionally. I will continue to recommend TFSB to everybody I know and will always come back for future needs. Thank you so much.
- Darren S
Mike is a phenomenal loan officer. As long as he is at your firm, I'll always refer business and be a loyal customer.
- David A
Loan officers at The Federal Savings Bank have been top quality professionals. Both lending events we have experience have been totally gratifying and stress-free. We appreciated their exemplary service
- David F
The Process was very Thorough MIKE WAS MAGNIFICENT IN THE KNOWLEDGE AND VERY PROFESSIONAL. His Entire team rocked. Will definitely do business with this company in the future
- Denon O
Mike and his assistant Mario were GREAT! I have already referred a few of my coworkers.
- Desirae M
Thank you again for your very courteous and professional attention and guidance through the loan process.
- Diane M
Mike Gulyas was informative, patient and readily available through the entire mortgage process. It was a pleasure working with him.
- Gino B
Mike Gulyas and his team were outstanding. We were taken care of with 100% satisfaction throughout the entire process.
- James G
THANKS MIKE! I really appreciate your persistence, responsiveness, and over-delivery with my mortgage. I'll pass your name onto all my friends!
- Jamie K
It was a pleasure doing business with you, Mike, and I will recommend you in the highest possible way to any family or acquaintances looking for a mortgage or a refi.
- Jim N
Thanks Mike; it was a pleasure doing business with you and if I know anyone looking to refinance I will send them your way.
- John Q
Thank you so much for your patience and for guiding us through the whole process especially when we encountered the issue with the appraisal. I thought we had hit a brick wall but you helped us through what seemed to be the end.

I thought we were never going to be able to refinance and I still remember the day Pat told me about her first phone conversation with you and I had hoped this might be our chance and by God it was.

Thank you again,
- Joseph M
Working with Mike Gulyas is always always a VERY professional experience. It's the our second experience with Mr. Gulyas and would recommend his services to family and friends.
- Joseph P
Mike was the best person to work with for my mortgage. He always answered any questions with ease and with so much knowledge. I will be recommending Mike to my friends!
- Kara A
This is my first home. Mike and his team made buying my first home a breeze. I am soo happy with them I truly am so Thankful for Them! They Are the BEST! Thank You!
- Kellie D
We are the proud new owners of a beautiful home! Thanks for EVERYTHING!!!
- Kent and Pam
Mike Gulyas, and Michael Cooke were awesome. I've never taken out a mortgage loan before but they helped me out with every step. I will be recommending The Federal Savings Bank to all of my friends.
- Kevin M
Mike and his team were outstanding. You will not find a more responsive manager than Mike. He went over and above to clarify and answer all my questions and to make the process as simple as possible. I do recommend The Federal Savings Bank to friends and would work with Mike again in the future.
- Linda C
We feel good about the mortgage product we received, however, and more importantly, what we really value is that Mike and his team were always gracious and always very professional. We looked locally and at other outlets and went back to Mike since we had worked together on a home we were interested in a few years ago. The Federal Saving Bank was as competitive or better than any other product we saw out there. We are in Florida and Mike & Co. are in Chicago yet it was just as easy/convenient working with Mike as it would have been working with a provider down the street. I know we will work together again in the future.
- Matthew G
Mike and his team were absolutely fantastic. They were knowledgeable, patient, polite, and kind. I've already given his contact information to two prospective clients because the transaction was so impressive. Thank you so much!


- Matthew H.
I want to compliment one of your prestigious employees, Mike Gulyas. Mike went to great lengths to help us refinance our home, he took special care in ensuring we fully understood every aspect of the loan details and anwered all our questions ensuring that we fully understood the answers. Mike is such a pleasure to work with and goes above and beyond to ensure his clients are treated more like family than patrons. Such service builds great working relationships. I will enthusiastically recommend Mike and the Federal Savings Bank to any friends or family that need to refinance their home.
- Michael B
Mike Gulyas and his team made what can normally be a painful experience into one that was quite easy and stress-free. They were on top of my every question and processed all of my paperwork in an extremely timely fashion. I really enjoyed working with them and will recommend them to anyone I know thinking of refinancing.
- Michael G
Mike Gulyas and his team are the best in the business. I can't say enough good things about his professionalism, knowledge base, and communication skills. This was yet another very positive experience with The Federal Savings Bank. It's service like this that keeps me coming back time and time again. Thanks again!
- Michael M
Mike Gulyas is the absolute best banker I've ever worked with. I've worked with him and TFSB many times over the years. Mike's expert financial knowledge combined with an extremely high level of interpersonal communication skills make him very effective in his career. I've sent many of my friends and colleagues to Mike Gulyas for these reasons. He's the best of the best.
- Michael M
Mike Gulyas is the best banker I've ever used! I will hopefully be working with him for years to come. we have closed roughly 2 million dollars worth of loans together in the past few years. we actually close on another refi next week worth 620k with TFSB. We absolutely love TFSB and we already do refer Mike to all my family and friends!
- Michael O
Mr. Gulyas was very attentive, patient, and exceeded all of my expectations - thank you!


- Nicole C.
Michael was outstanding in processing my mortgage. He offered guidance and suggested several options. HE WORKED VERY HARD in getting me the rate and other loan terms I wanted. I can't thank him enough!!
- ONeal H
Michael Gulyas was very good to work with and would 100% suggest to friends and family. Thank you!
- Patrick B
Hi Mike,

I want to thank you for making this deal possible, really appreciate your professionalism.

Lets do the same again soon!
- Pelu W
From Steve to Mike and rest of the team. They been nothin but helpful and supportive of me and finance finding a home to start our future. A very professional team at The Federal Savings Bank.
- Peter C
I've recently had a wonderful experience REFINANCING my residence. If you are thinking about refinancing, I would encourage you to contact Michael Guylas of The Federal Savings Bank. (direct-dial line : 312-738-8464). Mike saved me over $150,000 in interest expenses and reduced my term to 15 years at the same time.
- Phil
Recently, we closed on a 1st mortgage VA loan with Federal Savings Bank, handled by Michael (Mike) Gulyas.

I am 66 years old and my wife Mardene is 64.

In all of our years of acquiring and refinancing personal loans, we have never run across a person who has given us as much personal attention, detailed explanations, and subsequent follow up, as we have with Michael.

He has been a "breath of fresh air" in a seemingly sarcastic "banking" customer service world.

It is easy for me to recognize that after spending my entire post military career as a customr engineer for IBM. My job was repairing mid-frame computers, attending customer meetings and associated customer social functions. I did the job and I did it well.

We have just encountered that same level of dedication in Michael (Mike) Gulyas.
- Richard and Mardene W
Mike Gulyas and his team showed a high level of professionalism, which definitely deserves recommendation. I was kept informed, promptly answered and the entire process was executed with high values. Their standard of communication made the smoothest transaction possible. I will definitely recommend the integrity they showed to everyone. Thank you!
- Scott A.
Mike made the whole process go extremely smoothly and was always available and willing to help us by answering all our questions, along with ensuring we met our closing date.
- Sheila Y
The service and communication I received from Mike and the entire team, during the loan process, was a world class experience to say the least. I would not think twice on obtaining a loan from anyone else. Once time permits, I will write a more detailed review of my exceptional experience on different review sites. Mike deserves large amounts of praise!
- Spresa D
Excellent overall. We are very happy with the service.
- Tonnee T
Mike Gulyas and his entire team were exceptional. They guided us through the process, were totally responsive to our needs, and got the job done where 2 other companies failed to close the deal. This is a top notch team and we look forward to working with them in the future. I would recommend your bank and this team without hesitation.
- Virginia G
Great company and I will do all my future transactions through FSB!
- William E.
The whole home buying process was scary at first to say the least. But with Mike Gulyas and his team at the helm, they put Shanna and I at ease. In addition, everyone was very courteous, knowledgeable and professional. I will definitely seek any future services and refer friends and family to The Federal Savings Bank!
- William G