Tom Keegan
Vice President
NMLS#217470
Tom Keegan is a longtime member of the team at The Federal Savings Bank, with more than 20 years of experience with the bank, Tom has personally closed over two thousand transactions! As a Vice President at one of the largest privately held mortgage banks in the Nation, Tom has the resources and experience to control the entire transaction from the initial meeting and application process to the signing and funding of a customer's loan.
Here at The Federal Savings Bank we separate ourselves from other lenders with a broader choice of loan options and our own in house underwriting and closing departments. By having the whole lending team working in the bank together, we're able to provide customers with the security of a quick, smooth transaction that always closes in a timely manner.
With his experience and leadership skills Tom was promoted to Vice President of our Carolina Division in 2013. He has relocated to Charleston, South Carolina where he heads up our lending in both North Carolina and South Carolina, and has taken on a leadership role with our new construction builder program as well as our partnership with Schumacher Homes.
Tom is a nationally recognized VA loan specialist and takes special pride in taking care of our country's Veterans. He has been helping our Veterans with their VA mortgage benefits and financing questions for over 15 years. The Federal Savings Bank was founded by Veterans and it's an honor to work with the men and women who have served our country and protected our freedom.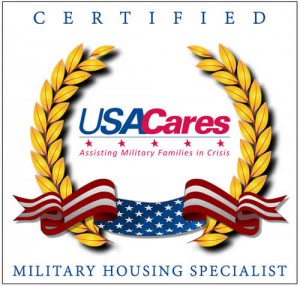 Testimonials
I like to take a moment to thank you, Tom Keegan, for your patience and knowledge in my wife and my mortgage application on our new construction home in Charleston South Carolina. As new home owners Tom kept us in line with the entire application process, from the pre-application to final closing he made this as smooth and thorough as possible.
- Erica and Lisa S.
I wanted to take a minute to thank you and your team for all your help in getting our house built and our loan transitioned to a conventional mortgage. You were always there to answer questions regardless of the time of day, often responding late in the evenings to Pam's emails - almost in real time. You 'virtually' held our hand through our construction loan closing answering our phone call questions quickly and clearly to keep the closing on track. The whole engagement was profession, smooth and as stress free as this process can be with us being in different states through most of it.

I have and will recommend you to others.

Again, thank for your all you have done.
- Jeff R
I had such a wonderful mortgage experience that I felt compelled to ask Tom for his Supervisors contact information to express our very pleasant experience with Tom and his Team.

This is the 3rd and GOD willing final home and the Good Lord blessed us with choosing the Federal Savings Bank as our Mortgage Banker. I know "mortgage banker" is the technical term used to describe the business you all conduct but Tom made us feel like family almost immediately. It is rare and I would go as far as to say unheard of (sadly) for a business to demonstrate such exceptional customer service to a customer. He ALWAYS had time for me with ALL my questions and kept me abreast of the current status of the loan process. He also would interject casual conversation that was sincere and again made me feel as though I was Family. I cannot stress the extreme satisfaction with our loan process and I have been thru several refinances with various mortgage bankers that up to this point made me feel relieved the process was over!

This is my first time writing a personal email to accommodate a service I felt so strongly about in a positive way and I would be doing Tom a huge disservice if I chose to refrain from doing so... I HAVE to give credit where it is do and your Team has left us with the hope that other companies will follow your lead. Tom is a great leader and he earned this accommodation!

Please take this to heart because most folks do not get inspired enough to brag about the service they received from a mortgage banker; to my knowledge.

I will definitely HIGHLY recommend your company to family, friends, and anyone who will listen based upon my experience. Tom is first class and a sincere guy who really cares and it shows to the customer. So in closing, please for my sake, give Tom a big pat on the back for his service!
- Joshua C.